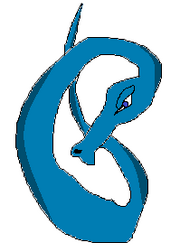 "Show no mercy, Aquecrispo! Send waves crashing over the hero's head! Prove you can do what others cannot by defeating him once and FOR ALL!!
-
Aqua
Aquecrispo is the Water dragon. It is owned by Aqua. It has been confirmed that Aquecrispo is a "she". Her name means "Water Wave" in the ancient tounge.
Ad blocker interference detected!
Wikia is a free-to-use site that makes money from advertising. We have a modified experience for viewers using ad blockers

Wikia is not accessible if you've made further modifications. Remove the custom ad blocker rule(s) and the page will load as expected.