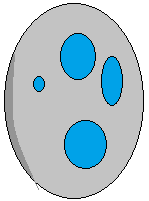 The gateway to life; it all starts here. From this egg will come a baby creature, but it's life's path is in your hands.
-
Egg Collector
Eggs hatch into new creatures, which are level 1 upon hatching. You also get eggs from the Egg Collector. These can be bought, found, or given, and the only clue to what lies inside is the pattern on the egg.
Ad blocker interference detected!
Wikia is a free-to-use site that makes money from advertising. We have a modified experience for viewers using ad blockers

Wikia is not accessible if you've made further modifications. Remove the custom ad blocker rule(s) and the page will load as expected.