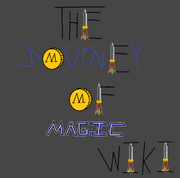 Hi there!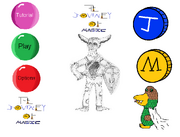 Welcome to this Wikia, and thank you for your contributions! We invite you to log in and create a user name.
Creating a user name is free and takes only a minute and it gives you greater anonymity if that is your wish. In addition, it is easier for other contributors to ask you questions and help you. If you consider yourself to be going on this wiki often, jobs like administrators or moderators are up for grabs. Please tell your freinds about us!
Of course, we hope you continue to make contributions, even if not logged in.
If you are new to Wikia or wikis in general, please visit the Community portal for an outline of some of the main parts of the site and links to pages that show you how to edit.
Discussion of any aspect of the site, and enquiries, can be made at the Forum or on the "discussion" page associated with each article. Please sign and date your contributions there, so that readers know "who to talk to" and whether your message is probably still of current interest. If you do join, check out what you can help with.
Welcome to the The Journey of Magic Wiki
The Journey of Magic is an online game in the making by myself, Blacksworn, and my friend Fishybuz. This wiki is all about the game. The objective of the game is to save the world from evil. You must choose whether to take the path of being a Necromancer (A person with terrible physical strength, but has the power to raise an army of zombies), or an Elemental (A person also with awfully bad physical strength, but has control over elements).
Poll
Favourite Set of Characters
Curent Positions
Director-Blacksworn
Producer-Fishybuz
Designer-Blacksworn
Art Director-Fishybuz
Programmer-Blacksworn
Latest activity